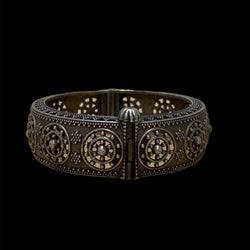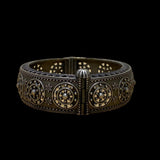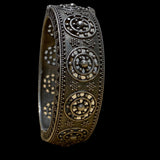 Enhance your outfits with our Ronika bangle, perfect for any occasion. These classic beauty features intricate design throughout the bangle and is openable.
Specifications
Materials used: Oxidized Metal
Size options: Openable, will fit sizes 2.6 and 2.8
Comes in single
Weight: 52 grams
At Romikas, we pride ourselves on the craftsmanship and high quality of our jewelry, designed to enhance your natural beauty. Please contact us with any questions.