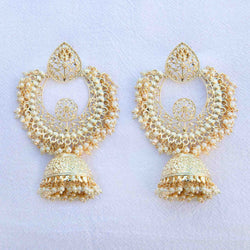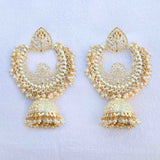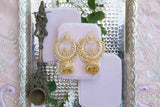 Our Kali jhumka Bali earrings are not only beautiful, but lightweight enough to wear every day. These premium-quality earrings are gold-plated jhumka with clustered pearls.
Specifications
Materials used: jhumka, pearls, gold plating
Length: 7.5 cm
Weight: 40 grams
At Romikas, we pride ourselves on the craftsmanship and high quality of our jewelry, designed to enhance your natural beauty. Please contact us with any questions.