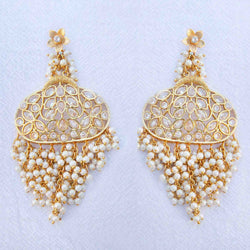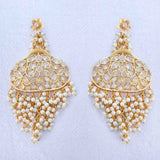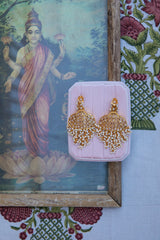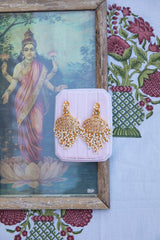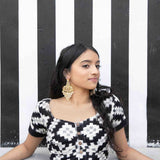 Show off your style with our beautiful Sukoon gold-plated earrings that gleam with crystals and pearls. Did you know that the word "sukoon" means peace in the Urdu language?
Specifications
Materials used: gold plating, crystals, and pearls
Height: 9.5 cm
Weight: 38 g
At Romikas, we pride ourselves on the craftsmanship and high quality of our jewelry, designed to enhance your natural beauty. Please contact us with any questions.