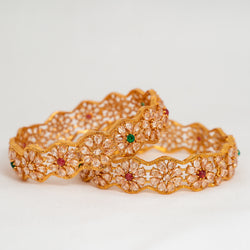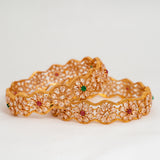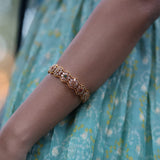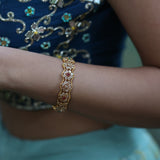 The Gulika Bangles feature an elegant Polki design with Embedded Ruby and Emerald Gems on Gold Plating.
Specifications
Materials used: Polki, Gold plating
Size options: 2.2, 2.4, 2.6, 2.8
At Romikas, we pride ourselves on the craftsmanship and high quality of our jewelry, designed to enhance your natural beauty. Please contact us with any questions.