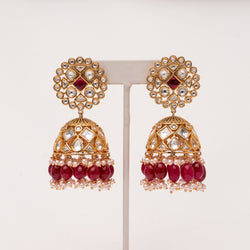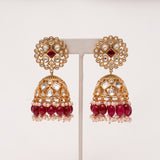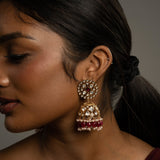 You'll turn heads in our Nali Jhumka. This high-quality stunner consists of handmade Pachi Kundan on Gold Plating. Featuring a stunning Ruby stone and Ruby crystals, this piece is the perfect classic add to your jewelry collection.
Specifications
Materials used: Pachi Kundan, Ruby Stone, Ruby crystals, Gold Plating
At Romikas, we pride ourselves on the craftsmanship and high quality of our jewelry, designed to enhance your natural beauty. Please contact us with any questions.