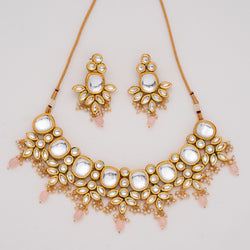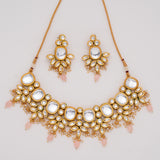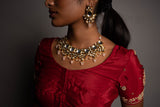 Inspired by our love for spring colors, the delicate design of our Suhani Jewelry Set will give a luxurious and elegant look to your attire. Crafted with high-quality kundan stones, clustered pearls, Baby Pink beads, and high gold plating, this jewelry set is a perfect show-stopper.
Specifications
Materials used: kundan, pearls, Baby Pink beads, high gold plating
Weight: 142 grams
At Romikas, we pride ourselves on the craftsmanship and high quality of our jewelry, designed to enhance your natural beauty. Please contact us with any questions.